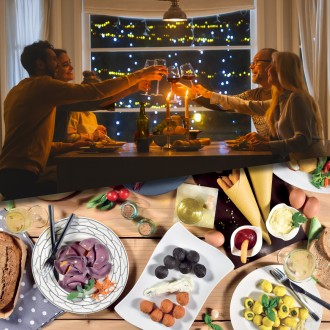 For an unforgettable dinner
Nowadays consumers are more and more eager to indulge in some European delicious food. Doesn't matter if it serves a romantic dinner, a themed party or a family occasion.
This is why Freezeat developed some unique and tasteful recipes, to satisfy every palate request.
We offer your clients with various options to choose from, perfect to complete a full course meal.
You will be able to offer your markets with our best Freezeat tasting European recipes, born from the ancient culinary traditions.
Find out our full range of products and offer your clients the chance to taste a real original European dinner! Otherwise you can contact us for developing a brand new product that will allow you to meet your market's specific requests.
Napoli

Topped with delicious tomato.

Vesuvio

Topped with delicate red onion.

Napoli Snack

Topped with delicious tomato.

Vesuvio Snack

Topped with delicate red onion.

Deep Fried Pizza Margherita

Deep Fried Pizza Margherita

Deep Fried Pizza Snack Margherita

Deep Fried Pizza Snack Margherita

Deep Fried Pizza Snack Crust

Deep Fried Pizza Snack Crust

Egg Bites - Goldies

Our sous-vide Whole Egg Bites are suitable as a side dish, as a meal or as a snack.

Bacon - Cheese
Bacon - Jalapeño - Bell pepper

50g - 1.76 oz.

Egg Bites - Whites

Egg Bites are available both fresh and frozen.

Olive - Tomato - Basil
Cream Cheese - Herbs

50g - 1.76 oz.

American Egg

American Egg are uniform in shape and colour.
Their round shape makes them the perfect fit for burgers.
They can also be used as a topping or garnish on instant meals.

58g - 2.04 oz.

Stuffed Gnocchi Cacio & Pepe

Stuffed Gnocchi Cacio & Pepe