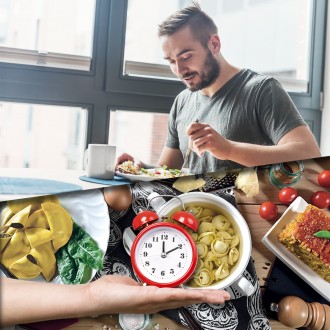 When you're short on time
Never compromise on taste!
Nowadays consumers have very little time to dedicate to the art of cooking.
This is why Freezeat crated quick and easy ready meals, enriched with flavours and tastes, to substitute a proper full course meal.
Dinners, lunches and practical office snacks. With our products you will be able to offer your clients, newly developed and delicious European recipes, ready in less than 10 minutes and fit for every occasion.
With specifically studied combinations of flavours, our quick and easy meals will deliver the goodness of the best tasting European recipes, right on your dinner table.
Find out some of our recipes! You can also contact us if you would like to create a brand new product designed accordingly to your market request.
Napoli

Topped with delicious tomato.

Vesuvio

Topped with delicate red onion.

Napoli Snack

Topped with delicious tomato.

Vesuvio Snack

Topped with delicate red onion.

Deep Fried Pizza Margherita

Deep Fried Pizza Margherita

Deep Fried Pizza Snack Margherita

Deep Fried Pizza Snack Margherita

Deep Fried Pizza Snack Crust

Deep Fried Pizza Snack Crust

Egg Bites - Goldies

Our sous-vide Whole Egg Bites are suitable as a side dish, as a meal or as a snack.

Bacon - Cheese
Bacon - Jalapeño - Bell pepper

50g - 1.76 oz.

Egg Bites - Whites

Egg Bites are available both fresh and frozen.

Olive - Tomato - Basil
Cream Cheese - Herbs

50g - 1.76 oz.

American Egg

American Egg are uniform in shape and colour.
Their round shape makes them the perfect fit for burgers.
They can also be used as a topping or garnish on instant meals.

58g - 2.04 oz.

Stuffed Gnocchi Cacio & Pepe

Stuffed Gnocchi Cacio & Pepe