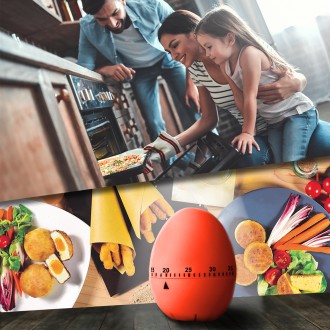 Dinner table ready in less than 20 minutes
When life gets hectic… deliciousness makes it easier!
Nowadays consumers have a very dynamic lifestyle. There's always less desire and time to spend hours cooking after long working days. This is why, usually, the easiest option is to choose pre-packaged meals.
To meet consumer's requests Freezeat daily produces ready in a few minutes European delicacies.
With our quick and easy European recipes you will be able to offer your clients innovative delicious ideas that will enrich your meals with flavour and taste, in less than 20 minutes!
Would you like to provide your clients with a tasty and yummy meal, ready in a few minutes?
Find out some of our recipes! You can also contact us to create the best fitting product for your target market.
Egg Bites - Goldies

Our sous-vide Whole Egg Bites are suitable as a side dish, as a meal or as a snack.

Bacon - Cheese
Bacon - Jalapeño - Bell pepper

50g - 1.76 oz.

Egg Bites - Whites

Egg Bites are available both fresh and frozen.

Olive - Tomato - Basil
Cream Cheese - Herbs

50g - 1.76 oz.

American Egg

American Egg are uniform in shape and colour.
Their round shape makes them the perfect fit for burgers.
They can also be used as a topping or garnish on instant meals.

58g - 2.04 oz.

Stuffed Gnocchi Cacio & Pepe

Stuffed Gnocchi Cacio & Pepe