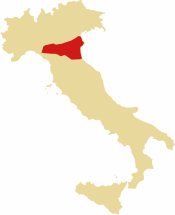 Bologna is called the erudite, the fat and the red.
The erudite because of the very prestigious University, the oldest in the old continent, established in 1089, the fat, because of its majestic cuisine, very rich, wholesome and famous throughout the world. It is enough to name recipes like Lasagna, Tortellini and the famous Bolognese ragù that must cook over a gentle heat for at least three hours... and many others, so much that Bologna has become the undisputed world capital of gastronomy and a city where tourism is growing exponentially.
And finally the red, according to some for the color of the tiles of its roofs, and for some his eternal left-wing government of the city, who knows.