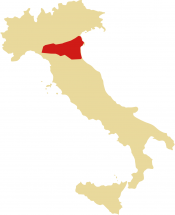 Maranello is a worldwide famous town for being the place where the prestigious Ferrari race and street cars are produced. But the generous area surrounding this small town, in the industrious province of Modena, represents a true food district in which real world-renowned excellences are produced: from the processing of hams, to balsamic vinegar, tigelle or deep fried dough, to end with the renowned Lambrusco wine.
Here, there is also a medium-sized company, which has been producing excellent ice cream in tubs for food service and retail since 1979 and which we have chosen for you to offer you its exquisite gelato, prepared according to the dictates of the traditional Italian ice-cream making tradition with extreme care and attention to the choice of raw materials.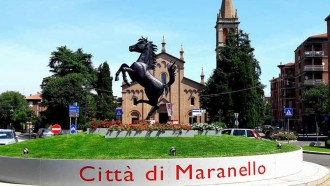 Mini Cake Snack

Innovative layered single serve cakes, ready to eat thanks to the plastic fork installed in the packaging. Raspberry, ricotta, sacher, tiramisù, lemon, unicorn.. and many others irresistible flavors available!

Layered Dessert

Selection of gourmet layered dessert, that range from the most traditional tastes (tiramisù, pistachio,cheesecake with raspberry sauce) up to exploring innovative combination of ingredients (mascarpone and amaretti, limoncello, cappuccino).

Gelato Macarons

Selection of 8 crunchy macarons filled with delicious gelato in the following flavors: pistachio, vanilla, chocolate and sea salt caramel.