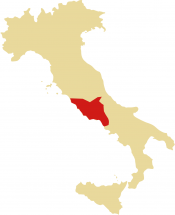 Rome, so beautiful and ancient that no words are needed to describe it, the Eternal City as everyone calls it, a set of unique architectural beauties in the world and glimpses that inspired Italian and worldwide movie directors, the undisputed theater of what was once one lifestyle of the 60s and that we all remember with the untranslatable expression of "La dolce vita".
Rome continually surprises those who visit it not only for its famous monuments, but also for its cuisine, the mouth-watering recipes that can be tasted in one of the many "trattorias" of the picturesque popular neighborhood of Trastevere: the artichoke alla giudia, the Roman-style tripe, lamb, pasta with amatriciana or carbonara or simply a good plate of spaghetti with garlic, oil and chil.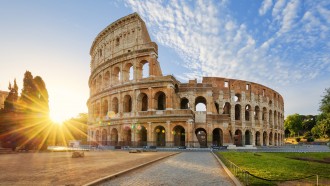 Al cavolfiore con ripieno di ricotta e spinaci

Cauliflower gnocchi stuffed with ricotta cheese and spinach.